Wood is a primary energy resource in Vermont. Many of the state's households burn chunk wood or wood pellets as their primary heating fuel, and wood-using industries in Vermont have historically used wood for space heating and drying lumber. Vermont also has two commercial electric-generating stations and several industrial-sized heating plants that use wood chips because of the ease of operating control and manageability and lower associated fuel cost. Wood chips are used to heat over 40 public schools around the state, 4 college campuses, 2 state office complexes, and 5 other state facilities. Among these are the state capital complex and several municipal buildings in downtown Montpelier.  In addition, wood pellet fuel is used in 10 schools, 14 multi-family housing complexes, and 2 state buildings.
The Department of Forests, Parks and Recreation supports the adoption of a "modern wood heating" program which encourages the use of highly efficient, clean burning/low emitting technology, while recognizing that safeguarding long-term forest health is critical to ensure that wood fuel is renewable and sustainable. We strongly support using locally harvested and processed wood fuel to help support local economies, minimize the threat of introducing invasive forest pests and provide markets for the products of forest management.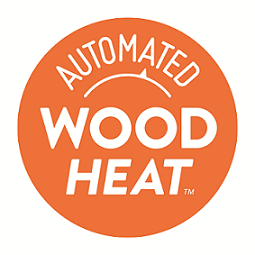 The Department of Forests, Parks & Recreation is a proud supporter of Feel Good Heat, a collaborative effort by environmental and community development non-profits, wood pellet producers, and Automated Wood Heat systems distributors across New England and New York. Together, we're growing energy independence here at home, creating local jobs and supporting our forested landscape. Learn more at 
www.feelgoodheat.org
.