Leveraging Vermont's Outdoor Recreation Assets to Stimulate and Improve Economic Outcomes

In Vermont, a healthy outdoor recreation economy directly supports related businesses and organizations. Moreover, It also contributes to numerous other aspects of the Vermont economy and culture, including the encouragement of healthy communities and individuals, enhancement of the Vermont lifestyle and the Vermont brand, increased connection to nature and attraction of high-quality employers and a sustainable workforce in all economic sectors.
We know the economy in Vermont benefits from our shared love of the outdoors. Direct spending at outdoor retailers and service providers (gear outlets, manufacturers, sales reps, guide services, marketing firms that specialize in outdoor recreation, etc.) as well as per trip expenditures (meals, gas, hotels etc.) add up to a whopping $2.5 billion annually in consumer spending. Nationally, the $646 billion outdoor recreation industry is now being measured as part of America's gross national product.
By promoting our outdoor recreation assets and businesses we will be able to sustainably support this sector and help drive overall growth in the Vermont economy. 
The VOREC steering committee is made up of Vermont businesses and non-profits including outdoor manufacturers, retailers, brand representatives, trail and user groups and conservation organizations, as well as state government.  Check out our list of current steering committee members. 
The VOREC steering committee's purpose is to engage with businesses, government, the nonprofit sector and the public to identify specific outcomes that promote business opportunities, increase participation opportunities, and strengthen the quality and stewardship of our recreational resources.
VOREC Community Grant Program 
This grant program is intended to fund community projects that leverage outdoor recreation which VOREC defines as leisure, sport and therapeutic recreation activities pursued outdoors, mainly in a natural setting.
VOREC Community Grant Program report to the legislature (January 15, 2020)

Upcoming Steering Committee Meetings (Open to the Public)
Friday, October 7 from 9 a.m. to 4 p.m. 
In Person
Former Green Mountain College Campus (1 Brennan Cir, Poultney, VT 05764 - Withey Student Center - additional information and directions included in meeting agenda)
Teams meeting
This meeting will be primarily in-person with the option to join virtually during the Business Meeting only.
Join by phone
+1 802-828-7667
Conference ID: 775 350 354#
Meetings are typically held bi-monthly on the second Friday of the month from 9 a.m. - 12 p.m. Meeting times may shift due to state holidays or other unforeseen events. 
To see recordings of past VOREC Steering Committee Meetings visit the Vermont Department of Forests, Parks & Recreation YouTube channel.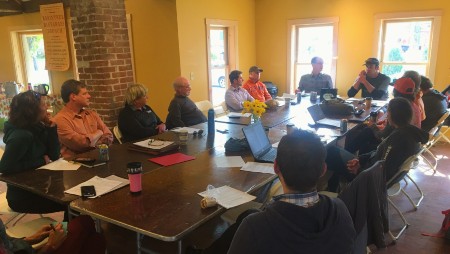 Recording of COVID Winter Recreation Panel
VOREC Letter on Winter Outdoor Recreation Disruption & Demand
Reports, Recommendations & Related Resources
2020 Annual Report to the Governor
2019 Annual Report to the Governor
Governor's response to constituent inquiries regarding Act 250 and recreational trails at Victory Hill
Governor Scott's Press Release on VOREC Recommendations
WATCH: Governor Scott's Press Conference on VOREC Recommendations
Meeting Materials
Public Forum Notes & Survey Data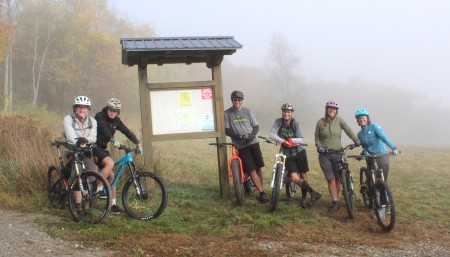 Learn More About Our Work
VOREC Action Plan (this is a draft document that is ever-changing as VOREC's work continues)
Economic Impact Studies and Relevant Data
Mad River Valley Active Transportation Plan 
Vermont Trails and Greenways Council Economic Impact Study
Vermont ACCD Tourism Research (link to webpage)
Vermont Outdoor Industry Assocation Report
The Gund Center's Economics of Conservation Study
Contact Us
VOREC Chair: Commissioner Michael Snyder at michael.snyder@vermont.gov
VOREC Program Manager: Jackie Dagger at jackie.dagger@vermont.gov or 802-636-7410.