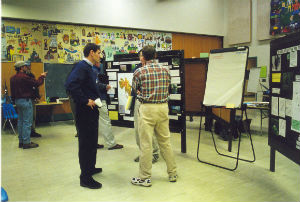 Public input is a very important part of the Long Range Management Planning Process. Please read this document for more information about the Role of the Public in Planning.
Worcester Range Land Management Plan
The Barre District Stewardship Team will release a first draft of the Worcester Range Management Unit (WRMU) long range management plan for public comment on December 1, 2023. Public meetings will be held on the following dates/times:
December 13, 6-8pm, Doty Elementary School, 24 Calais Road, Worcester, VT

December 19, 6-8pm, Stowe High School, 413 Barrows Road, Stowe, VT
The meetings will be recorded so people who are unable to attend can view the presentation later. Additionally, information in the plan will be conveyed via a StoryMap.
Public comments on the plan will be accepted between December 1, 2023, and February 2, 2024. Information about how to submit comments will be provided here when the plan is released.
For more information please contact Brad Greenough, brad.greenough@vermont.gov or 802-595-3143.