Jay, Richford, Montgomery & Westfield: Franklin & Orleans County 7,951 Acres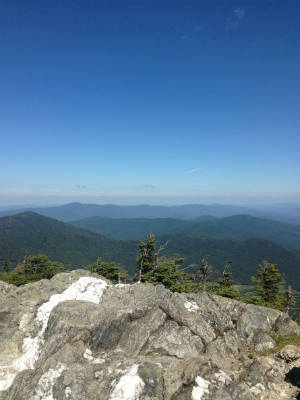 General Description:
Jay State Forest encompasses two tracts Black Falls ( 3,764 acres) and Big Jay (1,573 acres) across four towns and two counties. The parcel has a wide diversity of natural communities, terrain and recreational opportunities, most notably skiing.  
Unique Features: One aspect that makes this property unique is the presence of Jay Peak Ski Resort on the Big Jay tract which offers a range of skiing opportunities and terrain.  In addition, there are many unique habitats for wildlife and high elevation natural communities throughout which are of ecological importance. 
Recreation Overview: Skiing of all types is the most commonly associated recreational activity with this state forest.  In addition, a substantial portion of the Long Trail falls within the forest and provides many miles of hiking opportunities, year round. 
Planning Overview: The Long Range Management Plan (LRMP) for Jay State Forest is in the planning process.  As a part of developing this plan, the Green Mountain Club and the Department of Forests, Parks & Recreation entered into an agreement to share in the management and planning for these portions of Jay State Forest.
Additional Information:
Any questions about this parcel? Please contact: St. Johnsbury District Office  802-751-0110