Ferrisburgh; Addison County 236 Acres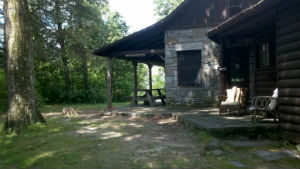 For more information about this property please visit the web page:
General Description:
Button Bay State Park is located on the shores of Lake Champlain in the Town of Ferrisburgh. The 236-acre combined day-use, campground and nature center are located on Button Bay offering spectacular views across the lake and of the Adirondack Mountains to the west.
Unique Features:
The state park is home to the 13½ acre Button Point Natural Area. The Natural Area located on the point extends into Lake Champlain and defines the northwestern limit of Button Bay. The 1½ acre Button Island is part of the Natural Area. The limestone bedrock of the point supports a rich flora that includes several rare species.
Recreation Overview:
The state park is a popular recreation destination. Camping and day-use are the most common uses of the park. The Button Point Trail leads to the end of the point at the edge of Lake Champlain. The Champlain Trail begins at the nature center and follows near the eastern shore of the lake.
Planning Overview:
The long-range management plan for Button Bay State Park was developed in 1984 and revised in 1990.