Troy, Orleans County 16 Acres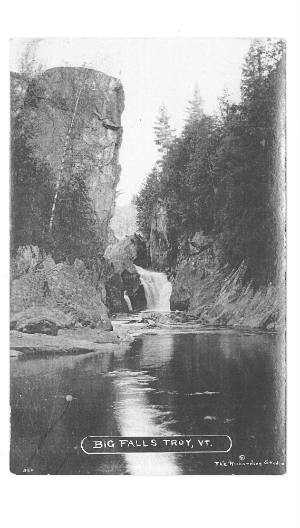 General Description: Big Falls State Park is located on the Missisquoi River, with 2400 feet of frontage on both sides of the river. The property was donated to the State of Vermont by Citizens Utilities Company in 1996. The area is popular for swimming and fishing.
Unique Features:
The property contains an impressive old growth hemlock and pine stand. The "Big Falls' is one of the largest undeveloped waterfalls on a major river in Vermont and was recognized as an area of high importance in the publication Waterfalls, Cascades, and Gorges of Vermont, Jenkins and Zika, 1987. The area is also a Vermont Natural Area.
Recreation Overview: Big Falls is easily accessible by an adjacent town road and is used for swimming, fishing, and sight-seeing purposes.
Any questions about this parcel? Please contact: St. Johnsbury District Office  802-751-0110