Woods Whys Webinar Series Begins December 3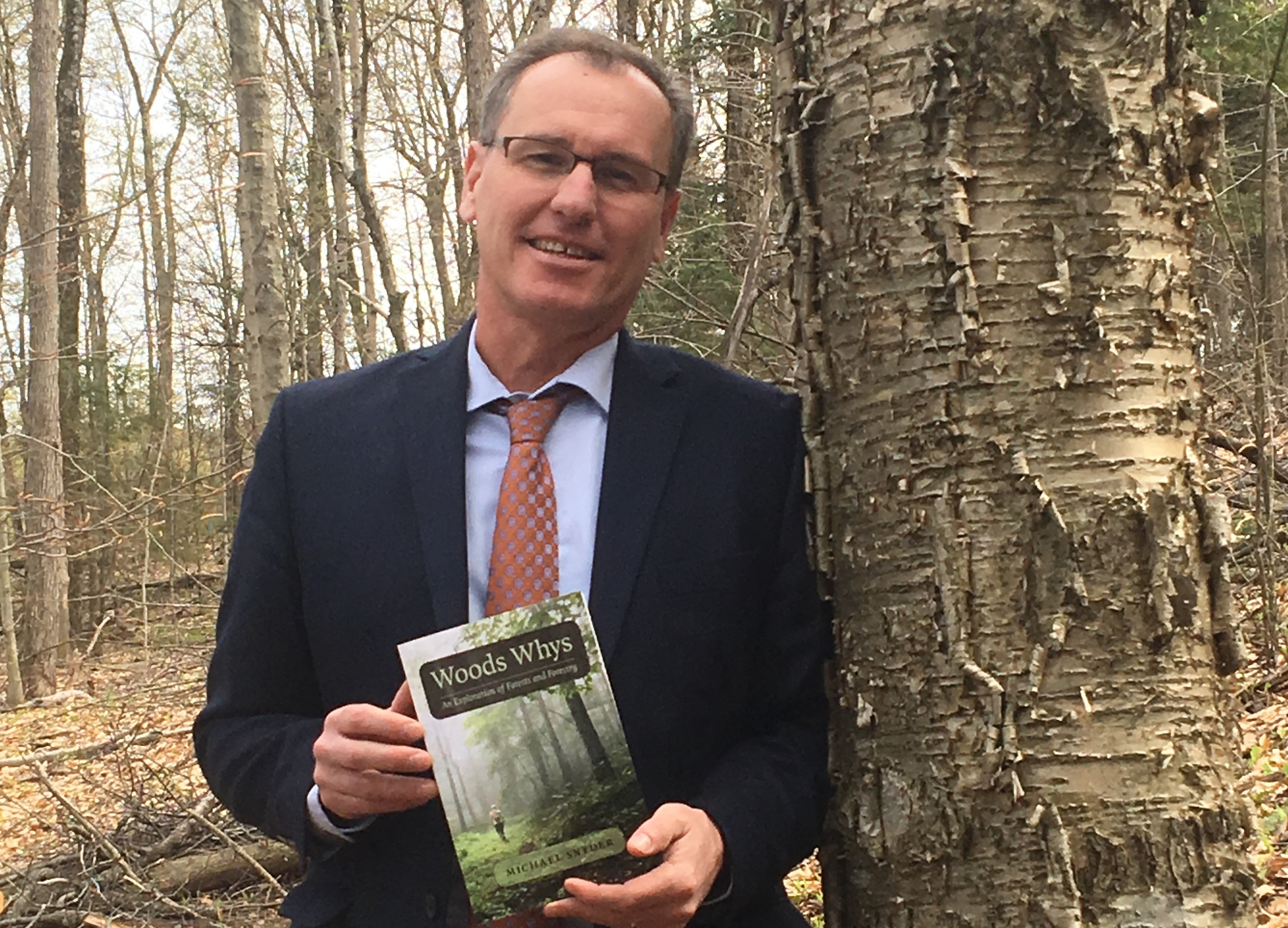 Contact:
Caroline Zeilenga, Executive Assistant to the Commissioner
Department of Forests, Parks, and Recreation | Agency of Natural Resources
802-828-1534, caroline.zeilenga@vermont.gov
Woods Whys Webinar Series Begins December 3
A new webinar series about Woods Whys: An Exploration of Forests and Forestry, a book by Forests, Parks, and Recreation Commissioner Michael Snyder, begins this Thursday. The event is courtesy of the Vermont Woodlands Association, and features a reading and discussion with Commissioner Snyder. Whatever your level of experience, from novice to seasoned professional, you'll find Michael to be not only an exceptionally knowledgeable forester but also an engaging storyteller. Each essay aims to teach people more about trees, forests, and forest management—and, by doing so, to help them become more connected to the woods around them. Bring your own questions for an interactive reading celebrating the magic of forests. Vermont Woodlands Association and the Department of Forests, Parks and Recreation are pleased to kick off this series on Thursday, December 3 at 7:30pm. Make this your once-a-month virtual evening entertainment for the whole family. Woods Whys webinars take place every first Thursday of the month at 7:30pm (occasional scheduling changes may be required). Registration is required.
Woods Whys Webinar
Thursday, December 3 at 7:30pm
FREE – Registration required