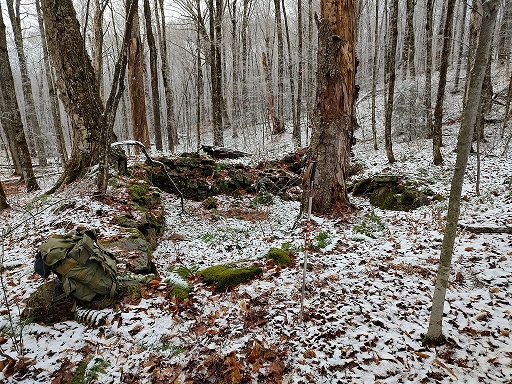 FOR IMMEDIATE RELEASE: October 31, 2019
Contact:
Susan Bulmer, NE Parks Regional Manager
Vermont Department of Forests, Parks, and Recreation | Agency of Natural Resources
 (802) 476-0181, Susan.Bulmer@vermont.gov
Public Meeting on Bingham Falls Master Plan Project Scheduled for November 7 in Stowe
Stowe, VT – The Vermont Department of Forests, Parks and Recreation invites you to a public meeting on the Bingham Falls Conceptual Master Plan. The public meeting will be held on Thursday, November 7, 2019 at the Stowe Akeley Memorial Building from 5:30 – 7:30pm.
There will be a presentation on the conceptual master plan for Bingham Falls by the consultant team of SE Group, Timber & Stone, LLC and Grenier Engineering followed by a comment period. Their work was guided by a project committee with representatives from Stowe Land Trust, the Town of Stowe, Stowe Mountain Rescue, and the Vermont Department of Forests, Parks and Recreation.
The conceptual master plan design for Bingham Falls proposes new and upgraded facilities for parking, pedestrian paths/trails/loop trail, pedestrian bridges and viewing platforms, directional and information signs, location for potential future bathroom facility and any needed utility systems to support the planned infrastructure and facilities.
The Bingham Falls parcel, which is part of Smugglers' Notch State Park and Mt. Mansfield State Forest, has become one of Stowe's most popular destinations for visitors. Recent surveys indicate that 85% of visitors are from other areas besides Stowe and these visitors are staying approximately one hour at the site. The highest number of visitors per day was 1,431 visitors with 180 visitors per day on average. The primary attraction at Bingham Falls is a series of stunning cascades, gorges, and pools collectively referred to as Bingham Falls and reached from VT Route 108 by a moderate trail to the top of the gorge. The West Branch of the Little River flows through the center of the property and is surrounded by steep forested hillsides to the east and west making this a unique natural place.
Use of Bingham Falls by hikers, swimmers, anglers and sightseers has dramatically increased over the past 15 years as more people have discovered the area. As a result, the area is starting to show how popular it is as trails have widened and soil has been compacted from visitors attempting to see the falls. This has resulted in loss of understory vegetation and threats to the old hemlock trees that surround the gorge and falls. In recent years, there have been more rescues from unaware swimmers and jumpers to the deep fall pools. In general, new visitors to the area are unaware of the uniqueness of this site and the potential dangers that are found surrounding the gorge.
The Vermont Department of Forests, Parks and Recreation acquired the 72.5-acre Bingham Falls property for $1 million in 2001 with funding assistance from the Vermont Housing and Conservation Board, Town of Stowe, the Freeman Foundation, the Lintilhac Foundation, the Oakland Foundation and Stowe Land Trust members. Conservation easements are co-held by Stowe Land Trust, Town of Stowe and the Vermont Housing and Conservation Board for the purposes of conserving and protecting wildlife habitat, natural communities, native flora and fauna and waterfalls, gorges and cascades, and to foster pedestrian recreational use and use of the property.
###