Sheffield, Sutton and Wheelock; Caledonia County 1,508 Acres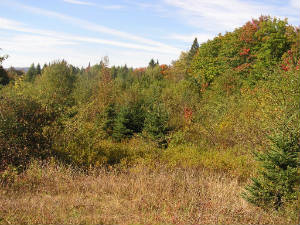 This Management Unit is comprised of the following units:
Planning Overview: The original long range management plan for Calendar Brook WMA was written in 1987. The original long range management plan for Mathewson State Forest was written in 1984. There is not a long range management plan in place for Perry Holbrook Memorial State Park. The process for updating the two original plans and preparing a plan for Holbrook State Park began in 2012 when Claire Polfus drafted a plan for The Heights Management Unit as part of the requirements for her Master's Degree in Natural Resources at the Rubenstein School of Environment and Natural Resources at the University of Vermont. A scoping meeting was held at the Sheffield Town Hall on October 15, 2012 to present information gathered during the 2012 inventory process and to receive public comment and suggestions. The planning process is ongoing.
Any questions about this parcel? Please contact: St. Johnsbury District Office  802-751-0110