Killington; Rutland County 113 Acres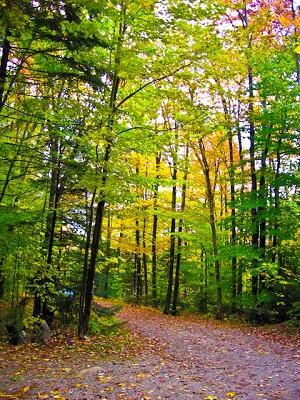 For more information about this unit please visit the web page:
General Description:
Gifford Woods State Park is located on Route 100 near its intersection with Route 4 in Killington. The property is bisected by Route 100 with a developed campground facility on the west side of the highway and a designated Natural Area to the east.
Unique Features:
A notable feature within Gifford Woods State Park is the Gifford Woods Natural Area, a 7-acre old growth northern hardwood forest (sugar maple, beech, yellow birch) located east of Route 100. The natural area was designated in 1965 to protect one of the few remaining northern hardwood old growth forests in the northeastern United States.
Recreation Overview:
In addition to the developed campground facility, a section of the Appalachian Trail crosses the park as it passes from Georgia to Maine. The Kent Brook Trail is a 1-mile loop trail through the hardwood forests within the park. The Gifford Woods Interpretive Trail is a short loop (.3 miles) with interpretive exhibits exploring the natural and cultural history of the old growth forest.