Norton, Essex County 592 Acres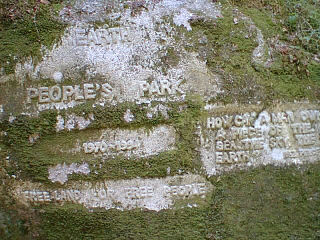 General Description:
Black Turn Brook State Forest was established in 1994 when the state received 592 acres of land in the Town of Norton from the United States Government, U.S. Marshalls. This parcel of land formerly known as Earth People's Park had been seized by the U.S. Government. The parcel is adjacent to the Coaticook River and access is via a right-of-way across privately owned property. 
Unique Features:
Black Turn Brook State Forest still contains remnants of its former life as Earth People's Park. The property was purchased in 1970 and managed as the nonprofit Earth People's Park Inc. It is estimated that between 1973 and 1975, there were 25 year-round adult residents living in various forms of shelter (tee-pees, school buses, and even an 8-sided log cabin). In 1995, a massive cleanup effort was undertaken to remove the mountains of trash and debris left behind by the inhabitants of Earth People's Park. 
Recreation Overview:
Black Turn Brook State Forest is open for dispersed recreational activities such as walking, cross country skiing, snowshoeing, hunting, and fishing. Primitive camping is allowed at Black Turn Brook.
Planning Overview:
The original plan for Black Turn Brook was signed by FPR Commissioner Conrad Motyka in 1997. In 2009, work began on updating that original plan, and Black Turn Brook was added to the Border Management Unit along with Bill Sladyk Wildlife Management Area and Averill Mountain Wildlife Management Area. The planning process for the Border Management Unit is ongoing.
Additional Information:
Any questions about this parcel? Please contact: St Johnsbury District Office 802-751-0110