Averill, Holland, and Norton, Essex County
11,603 Acres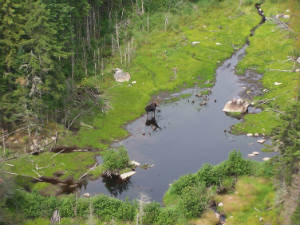 This Management Unit is comprised of the following units:
Planning Overview:
The planning process for the Border Management Unit began in 2009. A public meeting was held on August 19, 2009 at the Brighton Town Hall to gather information for the planning process. Information was gathered in five categories - fisheries and wildlife, recreation, forest products, cultural resources, and natural communities. A focus survey was done as was a fish resources questionnaire to gather information from the public not in attendance at the meeting. Resources inventories were done and parts of the management plan have been drafted.
Planning Updates:
A public meeting will be held on Tuesday, March 20, 2018 at the Town of Brighton Elementary School, 825 Railroad Street, Island Pond, Vermont, beginning at 6:00 p.m. Public comments will be taken until April 20, 2018. If you have questions regarding this meeting or the process for updating the management plan, please contact Doug Morin at doug.morin@vermont.gov or 802-751-0100.
Any questions about this parcel? Please contact: