Grand Isle, Charlotte, Panton, In Franklin, Chittenden, and Addison Counties
8 acres total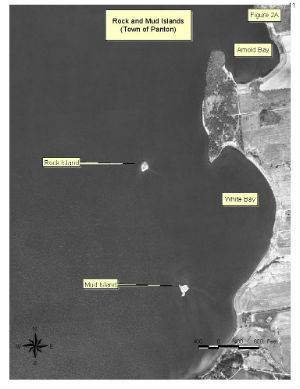 General Description:
The Lake Champlain Islands consist of four small islands owned by the Vermont Department of Fish and Wildlife- Rock, Mud, Sloop, and South Sister Islands. While these islands are far from each other, they share similar features and management direction. These islands provide important migratory and nesting habitat for waterfowl, shorebirds, and other non-game species. In addition, they create a unique fishing and hunting experience for those who wish to make the journey. 
The Long Range Management Plan for the islands can be viewed here.
Any questions about this parcel? Please contact: