Duxbury, Bolton, Huntington, Fayston, Buel's Gore- Washington and Chittenden Counties
21,258 Acres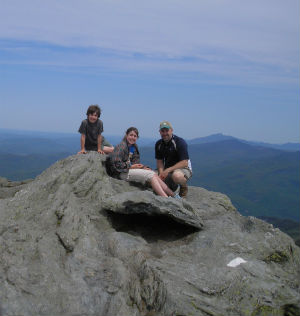 Road Improvement Project for Bombardier Road in Bolton
The Department of Forests, Parks & Recreation has issued a Request For Quotes for road improvement to a woods road in Camel's Hump State Park, in the town of Bolton. There will be a non-mandatory job showing on July 23rd. Those who are interested in bidding but can't make the job showing can contact jason.nerenberg@vermont.gov for instructions on how to access the site and for the combination to the gate. The RFQ contains all pertinent information and can be viewed here: Bombardier Road Improvements RFQ. Funding for this project is provided by an Ecosystem Restoration Grant awarded by the Vermont Department of Environmental Conservation. 
UPDATE: Please find below links to an Addendum to the RFQ which includes Questions submitted by potential bidders. There is also an updated RFQ with edits to the Scope of Services:
Bombardier Road Improvements Addendum- Questions and Answers
Bombardier Road Improvements RFQ- Updated July 31
Planning Overview:
Camel's Hump State Park is managed as part of the Camel's Hump Management Unit. The Agency of Natural Resources has recently completed an update of the Long-Range Management Plan for the Camel's Hump Management Unit. The current draft version of the plan will be presented to the public at three meetings during November 2017. The draft plan and meeting schedule can be found here.
Visitors to Camel's Hump State Park: Please obey local traffic laws. Children and families live on the roads that lead to our trailheads. It is important that visitors respect these communities by driving slowly and safely. 
For information about this unit please visit:
Any questions about this unit? Please contact: