Many changes in timber harvesting practices have occurred in the years since the first Imp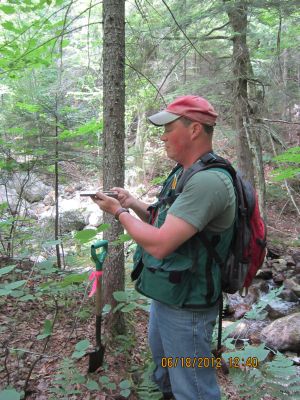 act Assessment of Timber Harvesting Activity in Vermont was published in March of 1990. Recognizing this fact, the Department of Forests, Parks & Recreation began the process of completing an updated version of this assessment in 2011. 
Many of the field procedures and metrics used to complete the 2012 assessment replicated those that were used for the 1990 report. In addition, new or revised metrics were included to either address emerging resource issues or where our understanding of the science related to particular resource values has improved.
The Assessment of Timber Harvesting and Forest Resource Management: 2012 provides basic descriptive information about the number, sizes, and characteristics of timber harvesting operations around the state. It further provides a snapshot of harvesting practices as they relate to specific forest attributes including: aesthetic values; archeological and historic resources; rare, threatened, and endangered species; timber quality, productivity and health; water quality, and wildlife habitat. Where possible and appropriate, this report also provides comparisons between the 1990 report's results and those of the current assessment.  An Executive Summary of the report is also available.
This report would not have been possible without the dedication of a long list of volunteers who gave their time and expertise to all aspects of the project from planning, to data collection, to data analysis, and the preparation and review of the final report. 
The Assessment of Timber Harvesting and Forest Resource Management: 2012 was funded through a grant from the USDA Forest Service, Northeastern Area State and Private Forestry (NA S&PF), Competitive Allocation Request for Proposals (CARP) process.