Reading; Windsor County 7,788 Acres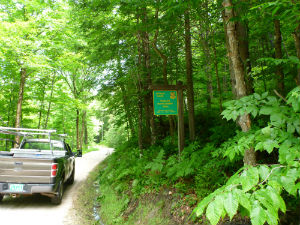 For more information about this unit please visit the web page:
General Description:       
Arthur Davis Wildlife Management Area (WMA) is a 7,788-acre parcel located in south central Vermont, in the towns of Reading and Plymouth. Southern access is via the Tyson Reading Road, the Reading Pond Road, or the North Puckerbrush Road. From the east, it is accessible off the Brown Schoolhouse Road, from the west by the Lynds Hill Road, and from the north by the Hale Hollow Road. This WMA has common boundaries with Coolidge State Forest and Camp Plymouth State Park. Coolidge State Forest also shares a boundary with the Plymsbury WMA. In combination, these four parcels create one of the largest blocks of undeveloped state-owned land in southern Vermont.
Unique Features:
Extensive forest stands, wetlands, streams and high peaks create a variable and productive environment for many species of wildlife, particularly moose and black bear.
Timber rights on the WMA are privately owned, and the area is actively logged. Persons using Arthur Davis WMA should be prepared to encounter current and recently logged sites, log truck traffic, and seasonally muddy roads.
Recreation Overview:
Arthur Davis WMA is open to regulated hunting, trapping, fishing, hiking, and wildlife viewing. Snowmobiling on the extensive network of road and trails groomed by VAST is a popular winter activity.
Planning Overview:
Because the timber on the parcel is neither state owned or managed, a conventional Long Range Management Plan (LRMP) does not exist. A recreation plan was developed in 2005 to guide recreation use and management.